IPL treatments: Perfect for fall skin rejuvenation!
San Franciscans and everyone around the Bay Area has enjoyed a very nontraditional summer this year, with few days of fog and lots of lovely, clear days. All of this beautiful sun is great for the psyche, but less appreciated by the skin, where sun damage and premature aging can rear their ugly heads.
Fall is the PERFECT time to start a series of IPL treatments to begin to reverse some of those signs of ultraviolet damage and aging!  IPL can be performed on both the face and body, improving sun spots, age spots, redness, and broken capillaries.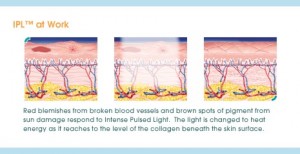 What is IPL?  Intense Pulsed Light is a non-ablative "laser"-type treatment that is a safe, nonsurgical, versatile treatment that uses light energy to rejuvenate the skin. Because IPL is capable of emitting light at various different wavelengths, different types of skin conditions can be treated by using different filters in the machine.
IPL can be used to treat:
sun damage
hair removal
abnormal pigmentation of the skin
redness of the skin
rosacea
broken capillaries ("telangiectasias")
vascular lesions
pigmented birthmarks
abnormal blood vessels resulting from breast cancer-related radiation treatments
Who are the best IPL candidates?  Men and women who are physically active and get a lot of sun exposure (and sun damage!) are the best candidates.  IPL requires no downtime and has a low risk of side effects.  These gentle, non-ablative in-office treatments use broad spectrum light to treat the face, chest, neck and hands—virtually anywhere that sun damage shows.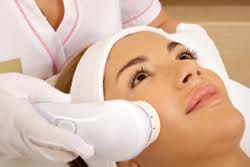 How does IPL work?  Intense pulses of light penetrates the tissue being treated and is absorbed by red pigments (such as broken blood vessels or red/pink scars) or brown pigments (such as melasma, age spots, sun spots or freckles).  IPL only affects the unwanted pigments and protects the surrounding healthy tissue. The body's natural processes then remove the injured tissue, giving the skin a more even tone and youthful appearance. The energy produced by IPL works directly on the top layers of the skin without penetrating deep enough to harm deeper structures.
What skin types are best treated with IPL?  Individuals with light skin that rarely tans, occasionally tans or usually tans are usually good candidates for IPL treatment.  Those who have dark brown skin that easily becomes darker when exposed to sunlight may not be the best candidates as IPL can sometimes increase hyperpigmentation in these skin types.  A visit to Horton SPA and a formal assessment is required to learn if IPL is right for your skin type!
See before and after IPL results:
A treatment takes approximately 15-60 minutes, depending on the size of the area, and requires little to no downtime. IPL can also be combined with other procedures, such as Chemical Peels, Botox® Cosmetic, and Fillers for enhanced results.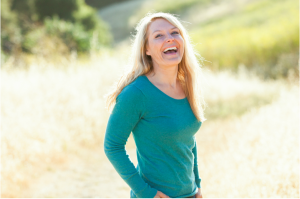 For optimal results, a package of five treatments is recommended. You have a full year to use the treatments, so they can easily fit into a busy schedule.  Treatments are pleasant to undergo and are a good way to relax in our comfortable spa chair while treating and improving your skin, from its depths!  
IPL helps you to get smoother, more even skin tone with minimal discomfort and an immediate return to normal activities.  Your skin will thank you, and you will have healthier looking and microscopically rejuvenated skin!  
Call us at 415-923-3067 or complete our online request form to schedule your consultation at Horton SPA and learn whether a series of IPL treatments is right for you!  
Visit our Horton SPA Twitter feed to learn more and stay up to date on the latest beauty treatments available in the Bay Area!