What Are the Costs and Benefits of Labiaplasty?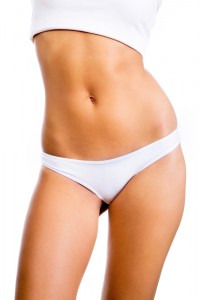 In our last blog post titled, "Is Labiaplasty for Me?", we discussed some of the factors that may indicate how women can benefit from this procedure. We are continuing our series this week to tell you more about the costs of labiaplasty and benefits of treatment.
Unfortunately, labiaplasty procedures are typically not covered by insurance and are considered cosmetic. On average, $5,500 is around what you can expect to pay for labiaplasty, which can include surgical fees, operating room time, anesthesia, and office visits. This may vary depending on your individual needs. We accept several payment options and offer financing plans to help you cover the costs of treatment at our San Francisco Plastic Surgery practice.
However, when considering cost, it is also important to weigh the benefits of the procedure and how labiaplasty may be able to significantly help resolve issues with discomfort and self-consciousness.
Some of the benefits our patients typically enjoy following treatment include:
Increased comfort during exercise, sexual intercourse, and other regular activities

Enhanced confidence when wearing clothing like bathing suits or yoga pants

Minimal scarring, incisions are carefully hidden in the natural edge of the labia

Natural-looking results

Increased comfort when riding a bicycle or sitting cross-legged

Labial sensation should return to its pre-operative state after full healing has occurred

Future pregnancy should not "ruin" the results; results are long-lasting!
This procedure can be a rewarding, personal treatment that can immensely improve a woman's quality of life. Now that you are aware of the costs and benefits, be sure to read our final blog post in the series to learn about what you can expect during recovery.
If you have any questions, or if you are interested in scheduling a consultation with Dr. Karen Horton, please contact us.