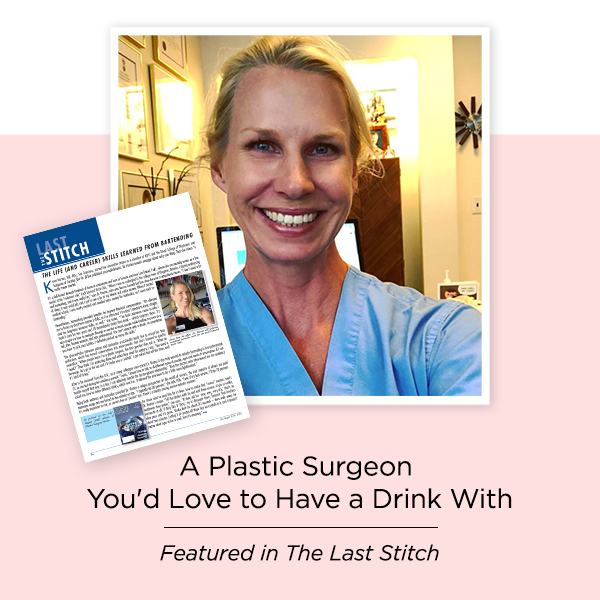 Dr. Karen Horton is well-known and highly respected as a leading Plastic Surgeon in San Francisco. But did you know that she can also shake a mean martini? A recent issue of Plastic Surgery News published by The American Society of Plastic Surgeons, featured Dr. Horton in their "Last Stitch" column to discuss the life skills she picked up from bartending before she started her career in the O.R.
How Service Industry Skills Helped Dr. Horton as a Plastic Surgeon
Anyone who has met Dr. Horton knows that she is a true people person, so it is no surprise that she enjoyed the social aspects of bartending, a job she held throughout college and medical school. Aside from helping her earn money for textbooks, she also learned life skills that she believes help her in her current career as a Plastic Surgeon. Dr. Horton mentions that bartending "allowed me to hone my short-term memory skills, as I've often had 10 orders I needed to keep straight, and my long-term memory skills, as well." She goes on to talk about the ways that bartending has given her valuable experience interacting with all different types of people in both fun and challenging situations.
Read the full article to learn Dr. Horton's secret to making a perfect martini.
Contact Dr. Karen Horton
As a Board-Certified Plastic Surgeon in San Francisco, Dr. Horton offers advanced cosmetic and reconstructive procedures with a commitment to personalized care and natural looking results. Contact us to learn more or schedule a consultation appointment.