3 Common Breast Augmentation Concerns that Shouldn't Have You So Concerned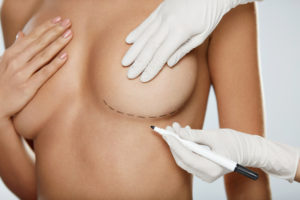 Three of the most common concerns I hear during a breast augmentation consultation include:
"I don't want to look fake."
"I don't want my results to be obvious."
"I hear surgery is very painful. I'm worried about not being able to exercise afterwards the same way I do now."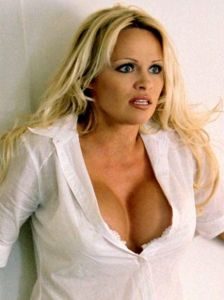 In response to these respective concerns, I tell my patients the following:
1 – My personal aesthetic is a NATURAL look. I am personally physically fit, athletic and thin, with a natural and youthful look. This is often the type of patient that comes to see me. Many of my patients share my body type (but not always!), and they do not want others to necessarily know they've had surgery.
It IS possible to achieve natural-looking breast augmentation, and THAT is my specialty!
2 – The results of a breast augmentation should never be obvious to others—unless, of course, that is the exact result you are going for! Just like a good highlighting job in the hair salon, a good Plastic Surgery result should look natural and only be known to the patient, her Plastic Surgeon, her partner/spouse, and any other confidants she wishes to let in on her "secret."
After a breast augmentation, you should not be able to see or feel the breast implant. The purpose of placing an implant is to project a woman's own breast tissue forward to achieve the volume, projection and shape that the augmentation surgery will produce. (Discover more details about achieving natural-looking breast augmentation results.)
3 – As long as a subglandular breast augmentation is performed (the implant is placed on TOP of the pectoralis major muscle), breast augmentation is in fact NOT very painful! Most patients are on pain medication for one to three days after surgery, switching to TYLENOL® as needed after that.
Why do I recommend putting breast implants on top of the muscle? So many reasons!
At three weeks postoperatively, women can generally return to most of their usual activities without any restrictions. Additionally, they will avoid the "flexion deformity" and a change of their muscle with everyday activities of their upper body.
(Learn more about why I prefer subglandular breast augmentation in all patients—not just the most athletic ones!—in the "Will the Breast Implant Be Placed Under or Over the Muscle?" section of my breast augmentation page.)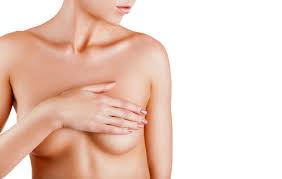 If you have any additional questions or concerns about breast augmentation, I would be more than happy to answer all of your questions and discuss the procedure in full detail during a one hour in-person consultation in the beautiful Pacific Heights area of San Francisco.
Simply contact my office online or by telephone today!  415-923-3067
– Karen Horton, MD