IPL (Intense Puled Light): Treats Sunspots, Rosacea and more!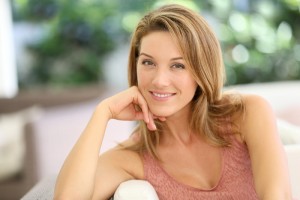 Intense Pulsed Light (IPL) therapy is a broadband light treatment designed to improve the appearance of several skin concerns, including sun damage, uneven pigmentation, redness, broken capillaries, vascular lesions, unwanted hair, and more. This gentle, non-invasive technique can be used to treat skin on virtually any area of the body, and the procedure requires little to no recovery or downtime.
For safety purposes and optimal results, IPL therapy is best administered when you have been out of the sun for a minimum of one week prior to your appointment. Why? The innovative treatment works by detecting and targeting red and brown pigments in the skin. When the skin is tan, the light energy employed during treatment cannot distinguish between the pigment it's supposed to be targeting (e.g. sunspots, telangiectasias, etc.) and the uniform pigment of the surrounding skin. Therefore, patients ideally want to be as close to their baseline skin color as possible.
During the summer months, people are often tanning and traveling to sunny vacation spots, so it is not the ideal time to begin an IPL series. In the fall, however, people aren't getting as much sun on a regular basis, so this season of year is thought to be a great time to start IPL! (Of course, proper sun protection is always encouraged, no matter what time of year it is.)
A series of approximately three to six IPL treatments spaced three to four weeks apart is generally recommended to achieve optimal results, and any potential side effects (such as mild redness or a sensation of warmth) are typically quick to subside. Ultimately, the final results can be a more even, youthful-looking skin tone that you're proud to show off throughout the entire year!
I look forward to treating you!
Contact Our Office
To learn more about IPL therapy, or if you are interested in scheduling a consultation with Emily, please contact our office today.