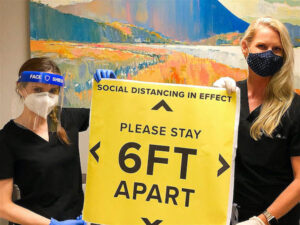 We want to take this opportunity to provide an office update in light of the current COVID-19 health crisis. First, we want to thank you for your patience and understanding during this unprecedented time. Our community has been through a lot these past few months, and we are all looking forward to resuming our normal routines.
We have been monitoring the situation closely and are excited to announce the formal reopening of our office on June 15th.
While many things have changed, we remain committed to your health and safety. Our reopening will be in compliance with the COVID-19 infection control recommendations set forth by the San Francisco Department of Public Health as well as the American Society of Plastic Surgeons, American College of Surgeons, and The Aesthetic Society.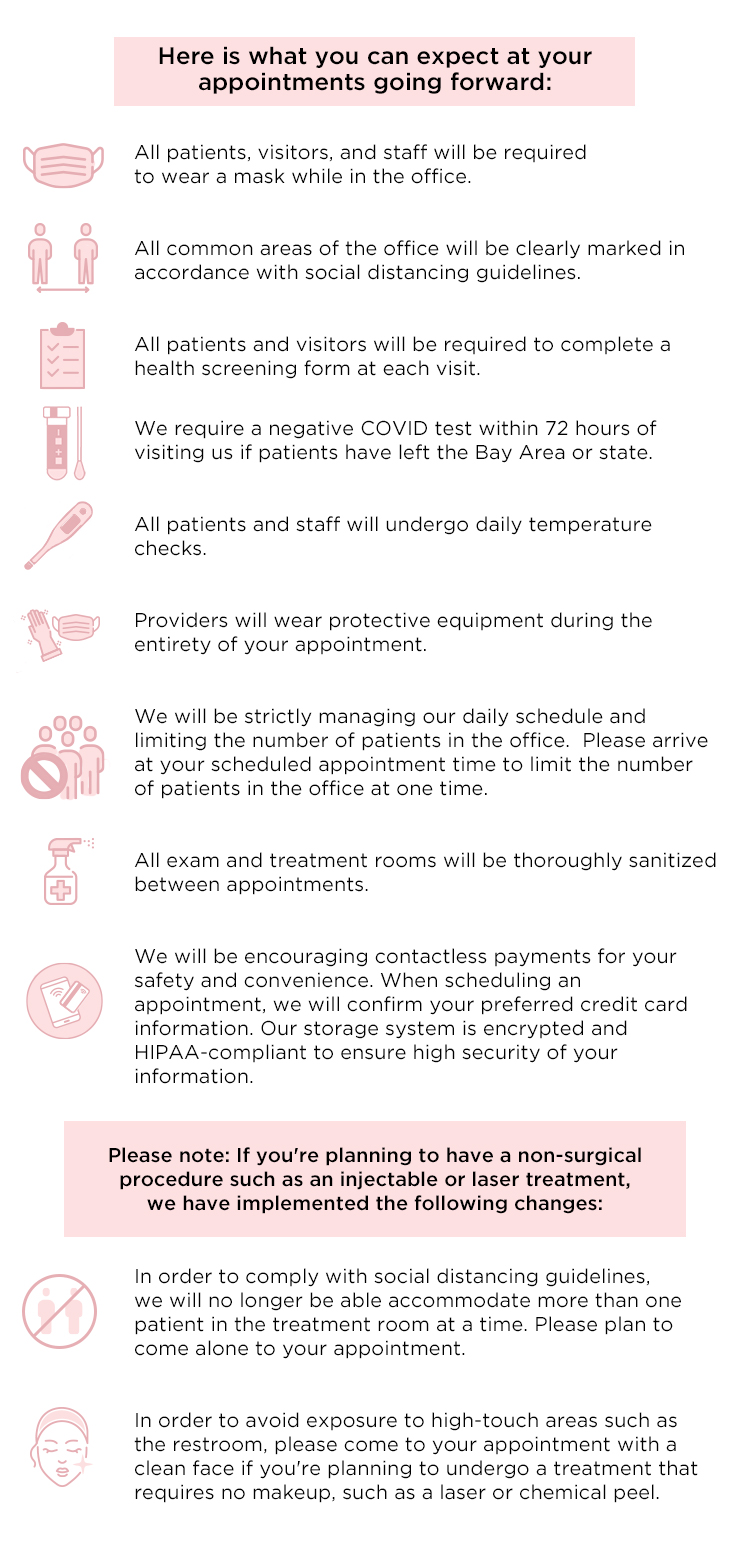 Please cancel your appointment if you are experiencing any symptoms of illness or have had a potential COVID-19 exposure in the last two weeks. We will be waiving the late cancellation fee for those needing to cancel an appointment due to feeling unwell.
Again, we appreciate your patience and we look forward to welcoming you back! Please reach out to our office with any questions or concerns at (415) 570-7352.
Warmest Regards,
Dr. Horton, Emily Sespaniak, NP & Team