IPL: Perhaps the BEST skin rejuvenation procedure there is!
Today I want to talk about IPL because it is an AWESOME skin rejuvenation treatment and it's surprising how few people have heard of it. It's a tried and true technology!
IPL (or Intense Pulsed Light) is a broadband light procedure that targets brown and red pigments.  It is indicated for the treatment of sunspots and rosacea.  Commonly referred to as a photorejuvenation treatment or "photofacial", IPL is able to target the pigments that deviate from the uniform pigment of the skin and essentially lift the darker pigments from dermis, revealing brighter, more even-toned skin in about 7-14 days.  Don't let the name "photofacial" fool you; IPL treatments can be used to treat other areas of the body as well.  Other popular treatment areas include the neck, chest and hands.
As an added bonus, IPL has been clinically shown to stimulate collagen, so a marked improvement in overall skin texture is also seen with a series of these treatments.
The most common feedback I receive from patients undergoing IPL is that they feel more confident in the appearance of their skin and no longer feel the need to wear foundation or heavy concealer.  In fact, the results are so dramatic, people are Yelping about it! Check out this 5-star review from a very happy IPL patient:
"Through a series of IPL treatments [Emily] was able to minimize my redness and get rid of my sunspots. For the first time I'm going foundation free!! My skin looks great! Even my fiancé noticed."-J.P. on 
The procedure itself takes about 20 minutes. A handpiece with a cooling tip is placed on the skin and delivers a series of light waves to the underlying tissues. It feels like little "zaps"…most of my patients describe the treatment as "mildly annoying" but not painful.  Immediately following the treatment, the skin may appear slightly pink and feel warm (almost as if you have a mild sunburn) but NO downtime is required.  Over the course of the next few hours, any sunspots/freckling will become darker and within about a week, the spots will either fade out or slough off completely, revealing skin that is more even in tone. For best results, a series of treatments is recommended, with each treatment spaced apart by 3-4 weeks.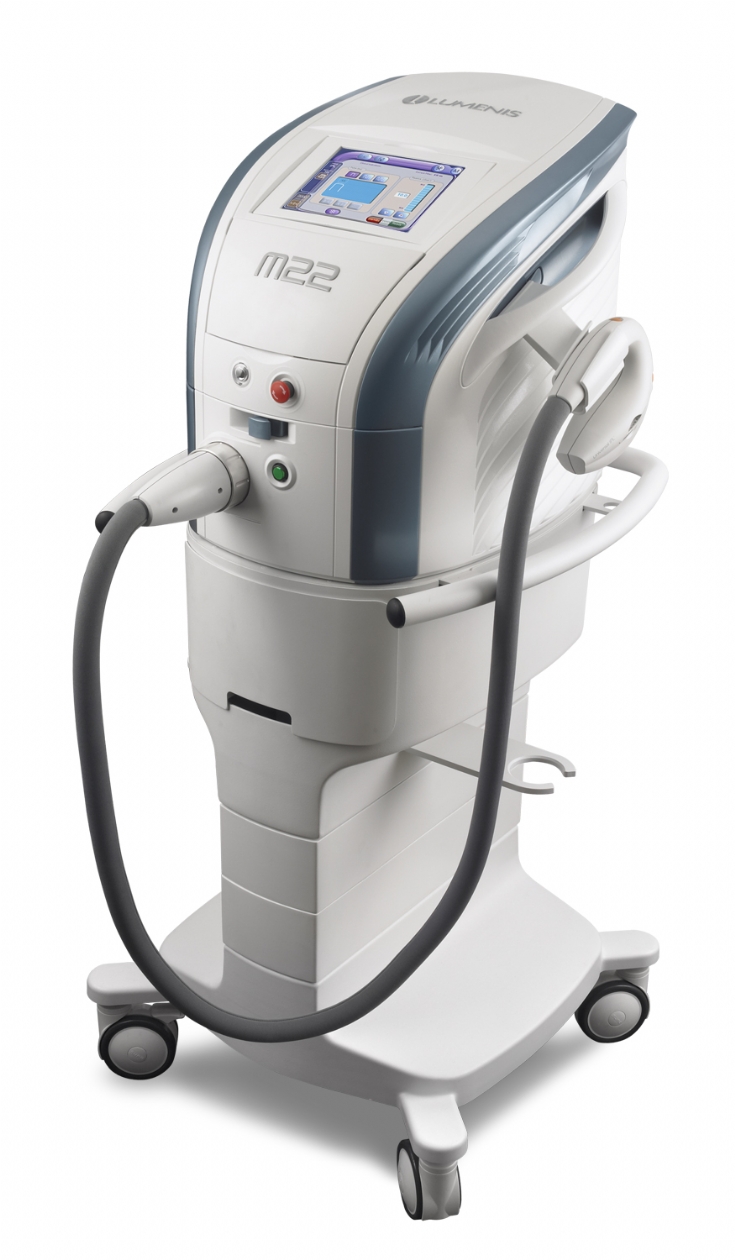 The IPL machine I use is the best in the industry…the Lumenis M22. It has been clinically proven to be safe and effective for various skin types.  Its versatility allows for treatment of specialized skin conditions; it can decipher between rosacea, sunspots, age spots, and more.  It can even target those pesky little red capillaries around the nose!
Check out this before and after photo of a patient looking to get rid of age spots. In addition to a reduction in the number of spots, an overall improvement in the skin's texture is also observed: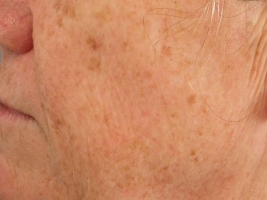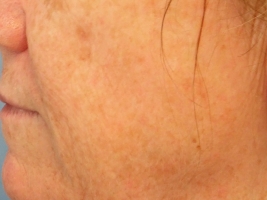 (Result after 3 treatments)
Here's a before and after of a patient looking to get rid of freckles along the nose and cheeks: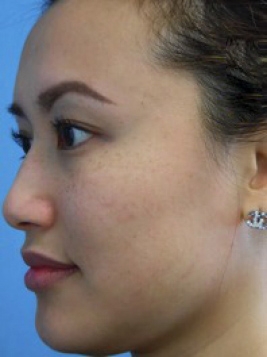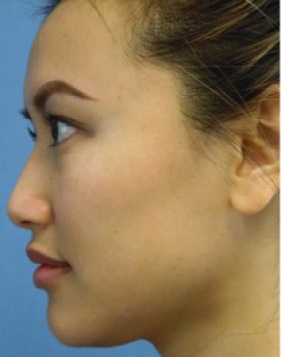 (Result after just one treatment!)
Before and after of a patient looking to minimize the signs of sun damage/aging on the chest:


(Result after one treatment)
The most important thing to be aware of when undergoing IPL is the danger of prolonged unprotected sun exposure leading up to a treatment.  Ideally, you should plan to stay out of the sun (ie no sunny beach vacations) for two weeks before your next treatment and for one week after a treatment.
To determine whether you're a good candidate for this procedure, contact our office at (415) 923-3067 to schedule your complimentary comprehensive skin evaluation.
Emily Sespaniak, NP-C