Dreena from Wild 94.9 Gets CoolSculpting – Video!
Watch as Dreena Gonzalez, daytime DJ from San Francisco and the Bay Area's own radio station Wild 94.9 undergoes the CoolSculpting procedure at Horton SPA, in the office of San Francisco Plastic Surgeon, Dr. Karen Horton.

It is an HONOR for my office to treat Dreena to a Mommy Makeover!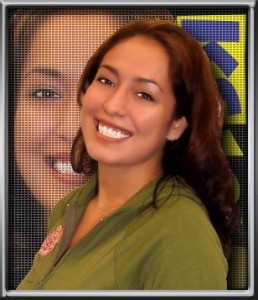 Dreena is amazing:  she was born and raised here in the Bay Area.  A self-made professional woman, Dreena was determined early on to work at her favorite radio station, Wild 94.9! She started at Wild right out of high school as an intern, and worked her way up to doing Middays at the station for several years.  Talk about hard work paying off!
Dreena worked in radio in Denver as an on-air personality for 4 years, but returned to her home in the Bay Area, for our benefit!  Dreena is on the air at Wild 94.9 Monday to Thursday, from 10 a.m. to 3 p.m., with her own show!  She now has her own daytime radio spot and she also is a mother of two boys, aged 3 and one.  Follow Dreena on Twitter and Facebook to learn more about her.
To date, Dreena has had 9 areas sculpted by "fat freezing" in Dr. Horton's office, using CoolSculpting's FDA-approved technology to permanently reduce fat without surgery, needles or downtime.  Dreena will be documenting her results on her social media and her blog as she starts to see her results!
What is CoolSculpting?  Learn all about it in our educational CoolSculpting blog posts that describe CoolSculpting's history, how it works and its amazing results.  See before and after images on the CoolSculpting section of our website and additional images in our before-and-after photo gallery.
What is a Mommy Makeover?  Only an incredible spectrum of procedures designed specifically for MOMS to lift and full out deflated breasts, remove excess tummy skin and fat, contour the body and help a woman who is a mother put her best face and body forward!  Hear my thoughts on this exciting combination of procedures offered to women to help them regain their bodies after they have finished having children.
For even more information and further insights, read my Mommy Makeover blog posts where I go into more detail about options for women's breasts, tummies, hips, thighs and other areas – all specifically tailored to a woman's individual anatomy, her goals for surgery, realistic available downtime and family/work/life situation.
I am so thrilled to partner with Wild 94.9 to help educate the Bay Area about me, my practice, Mommy Makeovers and CoolSculpting.  Over the next 8 weeks, Dreena will be talking about her experience having CoolSculpting, all about Mommy Makeovers and about my Plastic Surgery practice for women on the air.

On Saturday November 22nd, 2014, Wild 94.9 and iHeartmedia will be hosting a Mommy Makeover VIP event that will educate about the Mommy Makeover, CoolSculpting and more!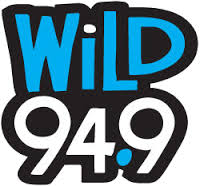 RSVP soon, as space is limited!  The event will feature a fun, educational Saturday afternoon event where you can learn about Plastic Surgery, Mommy Makeovers, CoolSculpting, Botox, fillers and more!  Dr. Horton will be present to answer live questions in a personal, welcoming environment and to do "mini-consultations" in a private area of our event.
No question is silly or too small to ask; Dr. Horton's practice philosophy "as a Plastic Surgeon is to educate, inform and empower women".  Specials and product giveaways for attendees of this event – including FIVE GRAND PRIZES of $1000 toward a Mommy Makeover procedure of your choice!